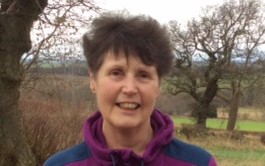 My study and practice of Tai Chi began in 1993 when I attended workshops held in the Buddhist Centre in Glasgow and Edinburgh. I joined Ronnie's classes in 2006 studying Tai Chi Chuan and Qigong at Strathclyde University.
There are many benefits to achieve from regular practice both physically and mentally. I have found the systems to be enjoyable and relaxing, adaptable to allow each student no matter their age or ability to attain their desired level
I practice the Cheng Man-Ching Short Yang form, first 18 Movements of Tai Chi Qigong, Wild Goose Qigong (1st 64 step), the Daoyin of the Dragon and Health Qigong – Yi Jin Jing.
Allison teaches:
Taiji Qigong
Health Qigong – Yi Jin Jing
Classes are held in Carluke.